Sunday, October 25, 2009 11:56 AM
I'm not sure if the lettering this t-shirt, which I saw in Hereford in the UK a few years ago and which I just rediscovered while looking for a completely different image, is meant to mean anything, but if it is the nearest word which would make any kind of sense would be プライスレス (puraisuresu), i.e. priceless. If that is the case the shirt (or sweater, or whatever it is) is missing the trailing ス (su).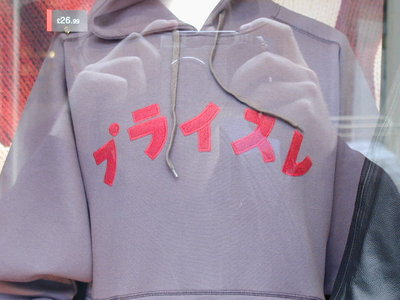 (Yes, those are my hands you can see reflected in the picture).