Friday, October 3, 2008 8:03 PM
I can has cheezburger?
Why, yes, I can!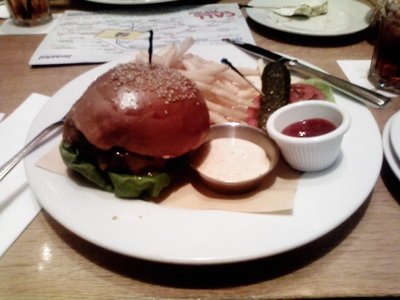 At TY Harbor (previously mentioned here). Though more than 10 times the price of the equivalent item at Mickey D's, it did come with chips (North American: fries) and salad and all-you-can-drink cold tea which I couldn't quite identify, and all things considered (like taste) is better value for money (especially when Someone Else is footing the bill).
Kthxbye.