Sunday, March 15, 2009 7:58 AM
What the L?
On my monthly muesli run to Donki earlier today[*], I tried out a new route and was suprised to come across a branch of Tesco much closer to home than I was previously aware of. Fully expecting to be disappointed, I nevertheless went in to have a look around on the off-chance they were having a Pork Pie Matsuri or something, and I was as disappointed as I had expected to be. At least as far as the inventory went.
Now, differentiating between "L" and "R" is a perennial problem in these parts and if I had a yen for every such mistake I see, I'd be able to launch my own personal stimulus package.
However, I would expect that a nominally British operation would be able to correctly label the section of cold cabinets containing products made from the stuff squeezed out of cow tits.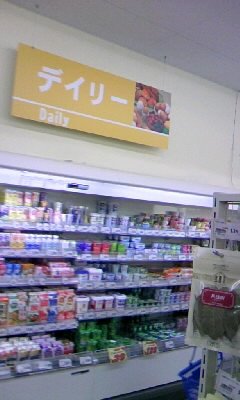 [*] Apologies if that sentence part doesn't make sense to you, try living in Japan to know what I'm wittering on about