Wednesday, November 28, 2007 6:59 PM
Tissue Vending Machine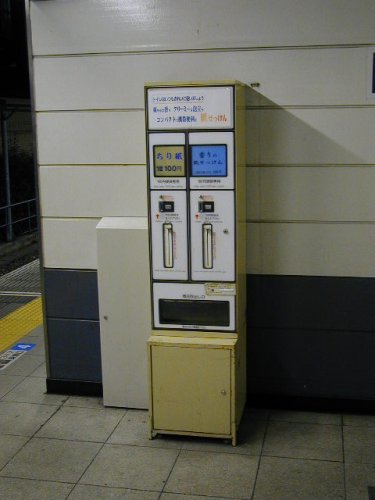 At Harajuku Station in Tokyo (2002).
However, don't think this is a service for passengers for runny noses: in Japan, public toilets don't usually provide toilet paper or soap, so if you're caught short, vending machines like this are a godsend.
A shot of the machine in greater detail: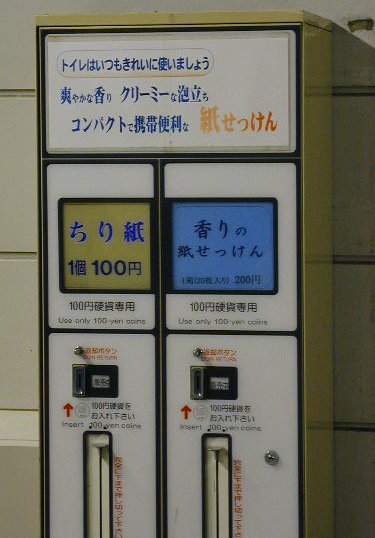 There are two slots, each accepting a 100 Yen coin. On the left: toilet paper (ちり紙, chirigami); on the right "perfumed paper soap" (香りの紙せっけん, kaori no kami-sekken) - a sort of papery film which dissolves into soapy foam on contact with water.
This machine is a classical "Lost in Translation" candidate: it displays instructions in English for inserting coins, but doesn't give a clue as to what it might contain. I'm sure there must have been at least one poor non-Japanese who was hoping for some kind of refreshing sweet and ended up with a mouth full of soapy bubbles.