Wednesday, December 5, 2007 7:29 PM
Condom Vending Machine
Located discretely outside this liquor store on the main street of a medium-sized village in Niigata Prefecture: the Condom Vending Machine.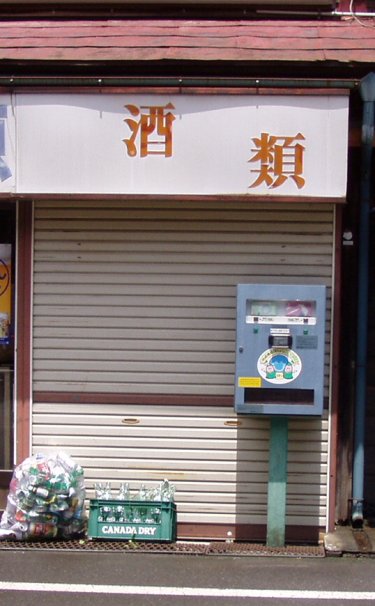 With two exciting options: on the left, for 1000 Yen, a pack of apple-flavoured preservatives. And on the right, for 2000 Yen, a pack of "ZERO-O": for those embarrasing times when you thought it couldn't possibly get any smaller. Presumably.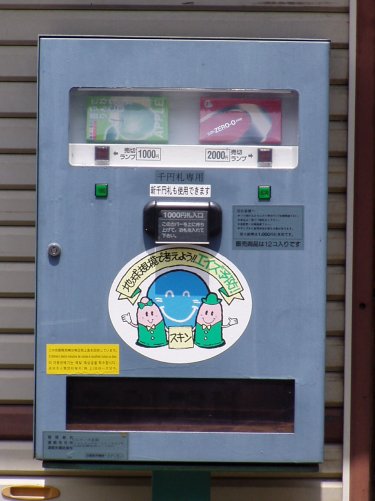 And as an added bonus, Mrs. and Mr. Happy Condom Characters urging you to "Think on a Global Scale: Prevent Aids". In between them the word "Skin" (スキン). For whatever reason.