Monday, May 4, 2009 3:09 AM
Down by the river...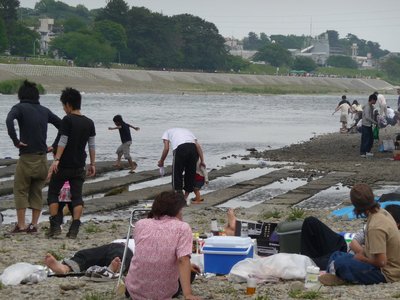 ...a great place to...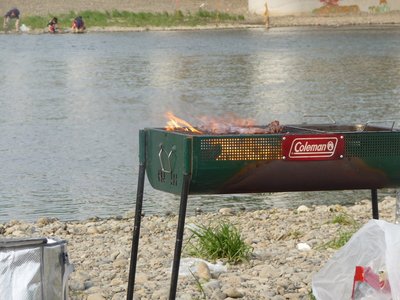 ...hold a barbecue...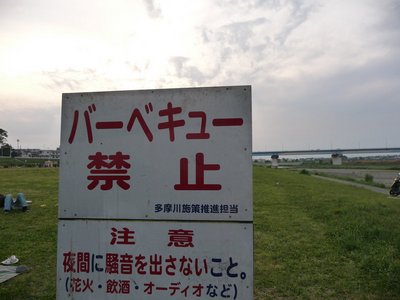 ...(though not on the grass of course)...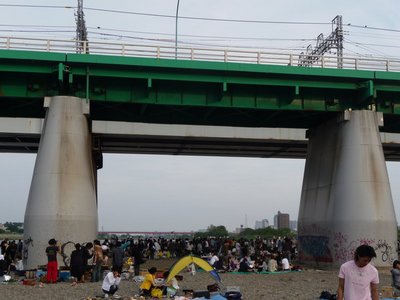 ...close to public transport...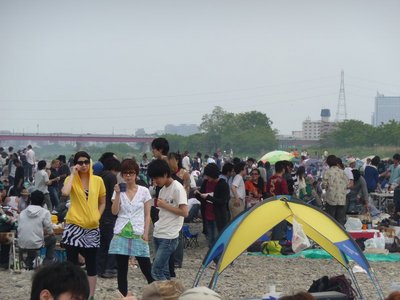 ...plenty of space for everyone...
...lots to eat and drink...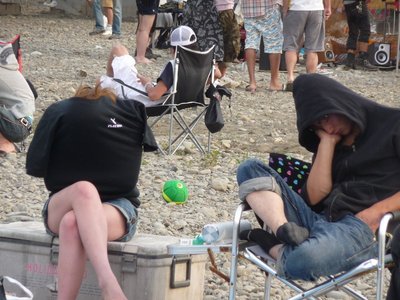 ...it was a long day...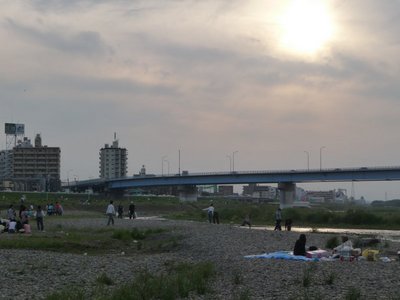 ...but all good things must come to an end.
With many thanks to Chris for organisation and provision of vast amounts of bits of deceased animal including swine parts.
If you're interested in this location for your own barbecue: it's on the south bank of the Tamagawa just opposite Futako-Tamagawa and just inside Kawasaki-shi. Nearest station is Futako-Shinchi on the Tokyu Denen-Toshi line, about 5 minutes walk away if you're prepared to scramble down a concreted slope, otherwise it's a bit of a long trek along the road which leads down to the car park. Parking is available but limited and will set you back a few hundred yen, and is only open until 6:30pm. The "barbecue OK" area is basically part of the river bed and consists mainly of stones and pebbles, so bring something comfortable to sit on. It is not enclosed in any way and there are no restrictions on entrance. Toilet facilities are available but very limited with long queues, especially for women and those not prepared to risk the very sparse bush cover. My tip: go back to the station, buy a platform ticket (入場券, nyūjōken) for 120 yen and use the facilities there, or in case a lot of other people have had the same idea, take a train to the next station). There is a semi-official garbage drop-off point under the railway bridge. The Family Mart convenience store to the east of the station carries barbecue-related products, and there are several other convenience stores, small supermarkets and liquor stores around the station.