Thursday, September 10, 2009 5:41 PM
Getting some sausage
Among the things I miss in Japan is a nice bit of sizzling sausage. Fortunately in Tokyo there is no shortage of Oktoberfests, often in months outside of the traditional Oktoberfest month of September such as May. Last weekend I was fortunate enough to be invited to the Oktoberfest currently being held at Tokyo Midtown (details here, in Japanese only) in the company of some friends who shall remain anonymous for my own personal safety. To my delight there was not only sausage, but Thueringer Bratwurst, of which many have helped me while away tedious passages of time waiting for a train on a cold winter station platform in Berlin.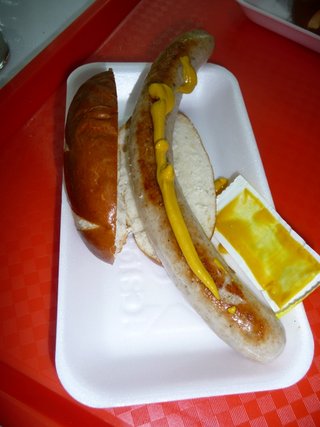 It tasted almost as good as the German original, if the German original was slightly watery and underspiced. Still there was always the beer, a bargain at 1500 yen per half-litre, which helped numb the impact of the inevitable Bavarian-style band.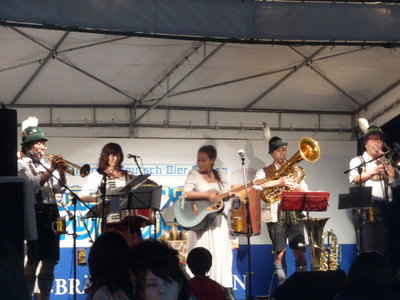 Other visitors were evidently not so lucky and found themselves performing a strange half-crazed dance.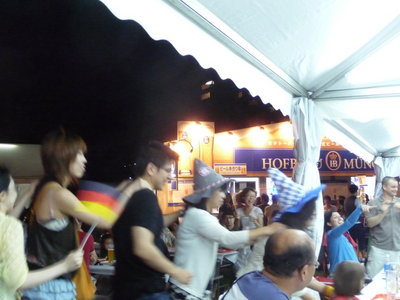 some evidently under the control of traditional Bavarian-style wizard hats.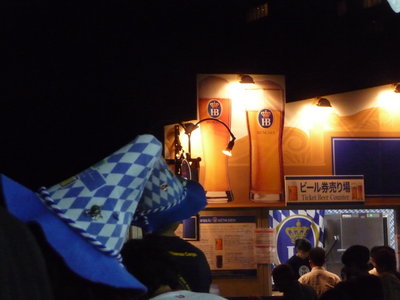 Daily, 4pm - 10pm on weekdays and 11am - 10pm on weekends, until Sunday 13th September. Located in the park behind the Midtown complex.