Sunday, May 29, 2005 10:48 PM
For just 1680 Yen, this Ise Shrimp and American Sauce Linguine of Scallop Sitting on a Nest of Spaghetti can be yours. Well, not this plate in particular because the restaurant is very attached to it as a way of visually presenting their culinary virtues to passers-by.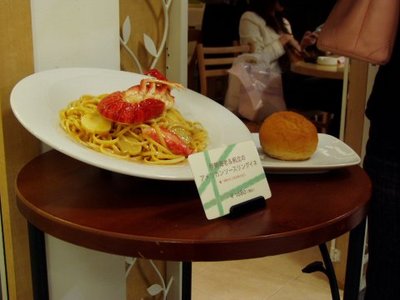 伊勢海老&帆立のアメリカンソースラングイネ
The most important question is of course: how do they stop the spaghetti sliding off the plate?